IN THEIR FOOTSTEPS was initially launched in 2017 during the World War I centennial to explore ways of connecting U.S. students with their overseas peers around the First World War.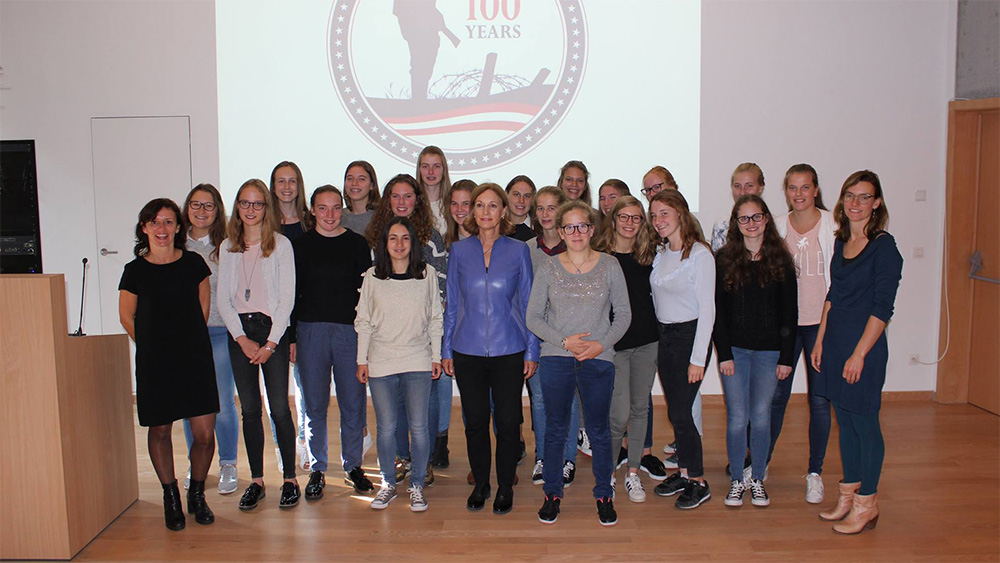 This pilot project was called Brooklyn to Belgium, and engaged students in New York and Flanders on parallel projects around the story of a Brooklyn-born soldier buried in the Flanders Field American Cemetery in Waregem.
In 2018/2019, we developed our first collaborative and interactive Virtual Exchange, with students from Campus Hemelvaart in Waregem and Millennium High School in New York City. In addition, we began preparing for expansion into France.
For 2019/2020, IN THEIR FOOTSTEPS has been organized as a stand-alone non-profit organization. We are currently organizing programs in New York, Massachusetts and several other U.S. states, in partnership with schools in France and Belgium, and are laying the foundation for future expansion and ongoing sustainability.